Complete Story

10/15/2018
Judicial Candidate Spotlight: Judge Craig Baldwin and Justice Mary DeGenaro
No matter whom you support, don't forget to get out and vote on Tuesday, November 6!
Ahead of the November mid-term election, we're pleased to spotlight two OSMA-endorsed candidates for Ohio Supreme Court: Judge Craig Baldwin and incumbent Justice Mary DeGenaro.
While each race on the ballot is important, state Supreme Court elections are especially critical for physicians, who need a stable, predictable medical liability environment in order to provide the best possible care for their patients. Judge Baldwin and Justice DeGenaro have garnered the support of the OSMA because they favor judicial restraint, believe in commonsense medical liability reforms, and oppose "legislating from the bench."
---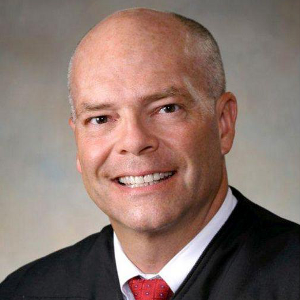 Judge Craig Baldwin
Fifth District Court of Appeals
Judge Craig Baldwin was appointed to the Fifth District Court of Appeals in 2013. He was elected to the position in 2014 and again in 2016. Prior to his time on the appellate court, Judge Baldwin served eight years as a judge in the Licking County Court of Common Pleas, Domestic Relations Division. An attorney since 1992, Judge Baldwin was a partner with the law firm of Jones, Norpell, List, Miller, and Howarth. In 2001 he was appointed by the Licking County Commissioners as director of the Licking County Child Support Enforcement Agency until his election as judge in 2004. He was re-elected as judge in 2010.
Judge Baldwin obtained his Juris Doctor from Capital University, Bachelor of Arts degree from Ohio University, and pursued graduate degree work in public administration at Ohio University.
Judge Baldwin has served by assignment on the Ohio Supreme Court. Judge Baldwin is a former chair of the Ohio Supreme Court's Commission on the Rules of Superintendence, a member of the Licking County Bar, Stark County Bar, and Ohio State Bar Associations. In 2012 he was appointed to the Ohio Supreme Court's Task Force on the Funding of Ohio Courts. Judge Baldwin is also a frequent instructor at the Ohio Judicial College.
Judge Baldwin is a member of the Newark-Heath Rotary and a board member of the Licking Memorial Hospital. He is married and has two children.
---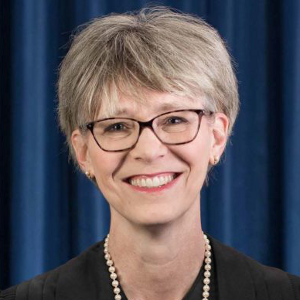 Justice Mary DeGenaro
Ohio Supreme Court
Justice Mary DeGenaro was born in Cleveland and moved to Youngstown during high school. She earned her undergraduate degree from Youngstown State University and her law degree from Cleveland State University. During her time at University, Justice DeGenaro served an internship with U.S. District Judge George White and after graduation she was admitted to the Ohio Bar.
Justice DeGenaro was appointed to the Ohio Supreme Court in 2018. Prior to joining the court, she served on the Poland Village Council. During her 17 years on the Appellate Court, she has sat by assignment with the Ohio Supreme Court and multiple appellate districts. Justice DeGenaro was appointed by former Chief Justice Thomas J. Moyer to serve as a member of the Voter Education & Public Funding Working Group. Justice Mary DeGenaro is active in many legal and community organizations.
Justice Mary DeGenaro is Co-Chair of the Ohio Judicial Conference Ethics & Professionalism Committee, Vice-President of the Ohio Woman's Bar Association, the Board of Trustees of the Public Library of Youngstown and Mahoning County, and a member of the Ohio Farm Bureau. Past service includes the External Advisory Committees for the Ohio Center for the Advancement of Women in Public Service at Cleveland State University, and Youngstown State University's College of Liberal Arts and Social Sciences.
---
On Tuesday, November 6, we encourage you to get out and vote for candidates who prioritize the issues that matter most to emergency physicians: creating a stable medical liability climate, fighting opioid abuse, and supporting fair coverage for patients, to name just a few.
Not sure which candidates to support? You may find it helpful to have a look at OSMA's 2018 Election Guide.
No matter how you decide to vote in the mid-term elections, it's critically important for physicians to make their voices heard on Election Day. Because if you aren't deciding who represents your interests in government, someone else will!
---