Annual Meeting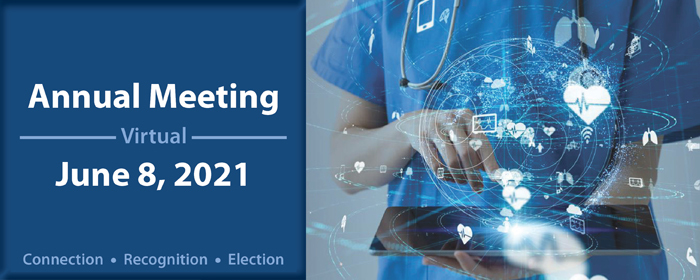 2021 Ohio ACEP Annual Meeting
June 8, 2021
Virtual by Zoom |


Free for Ohio ACEP Members!
Registration required to participate.

Registration Deadline: June 2, 2021

Ohio ACEP will not be hosting a "live" in-person Annual Meeting this year. A 2-hour, virtual Annual Meeting will take place by Zoom and will include Board of Director and Councillor elections, award recognitions and a presentation from National ACEP President-Elect, Dr. Gillian Schmitz.
---

Featured Speaker: Gillian Schmitz, MD, FACEP
ACEP President-Elect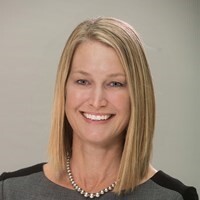 National ACEP Update: Looking Ahead
Dr. Gillian Schmitz will provide a brief update on national objectives for the College including ongoing work with the workforce study, rural task force recommendations, advocacy efforts on reimbursement and growth of EM residency training programs. She will discuss some of the challenges and estimates of workforce supply and demand pre and post-COVID as well as lessons learned from the pandemic and opportunities the College has looking forward to improve emergency care.


---
There is no charge for members to attend the virtual Annual Meeting, however, you must register to attend.
---
Board of Directors and Councillor Elections

Interested in serving the Chapter on the Board of Directors or as a Councillor?

Board Members and Councillors will be elected by ballot by majority vote of the Chapter membership at the Chapter's Virtual Annual Meeting, on June 8, 2021.

Application Deadline: April 30, 2021
---

Board of Directors Elections
Seven (7) Board Members will be elected by the membership to serve a three-year term.
Current Board members with expiring terms are eligible for re-nomination and re-election.

Board members will serve for three years. Their terms of office will begin at the close of the Annual Meeting at which they are elected. There are 15 members of the Ohio ACEP Board.
---

Councillor Elections
Ten (10) Councillors will be elected by Ohio ACEP membership to serve a two-year term.
All current Councillors with expiring terms are eligible for re-nomination and re-election.

We are seeking members interested in representing the Ohio Chapter on ACEP Council. ACEP Council is the deliberative and representative body that meets once a year for two days prior to the College's annual Scientific Assembly (2021's Scientific Assembly, ACEP21, is planned to be held in Boston, MA on Oct 23 & 24, 2021).
The Council votes on resolutions, elects members to the National ACEP Board of Directors, and ensures grassroots involvement in the democratic decision-making process.
Councillor Candidate - Application
---

All Candidates should plan to register to participate in the Ohio ACEP Virtual Annual Meeting on June 8, 2021.



Location
The 2021 Annual Meeting will be held virtual by Zoom.
There is no fee for this event but you must register to attend and vote in Chapter elections.
Ohio ACEP Annual Awards Program
The nomination period for the Ohio ACEP 2021 Annual Awards is now closed.
Ohio ACEP accepts nominations for the following Annual Awards
Ohio ACEP Bill Hall Award for Service
Emergency Physician of the Year Award
Emergency Physician Advocacy Award
Emergency Physician Medical Education Award
Emergency Physician Leadership Award
Outstanding Emergency Medicine Resident of the Year Award
Ohio ACEP Annual Award winners will be recognized at the Ohio ACEP Virtual Annual Meeting.