Ohio ACEP Residents' Assembly

---
Save the Date!
August 24, 2022

Check Back for additional event details and online registration!
Event Highlights Will Include:
Resident Board of Director & Councillor Elections
Virtual Poster Competition
Award Recognition
Opportunities to Visit with Exhibitors/Physician Recruiters
Clinical & Life After Residency Presentations
2022 Ohio ACEP Poster Competition

Check back for 2022 Ohio ACEP Poster Competition Guidelines.


---
Ohio ACEP Poster Competition 2021

Congratulations to Ohio ACEP's 2021 Poster Competition Winners


We accepted 29 abstracts for the competition organized into two categories. Individuals registered for the Ohio ACEP Residents' Connect can view the virtual poster competition in the event platform on August 12.


Resident Research
1st Place
Dr. Carl Allamby (Cleveland Clinic Akron General Emergency Medicine)
Racial Disparities at Various Time Points during an Emergency Department Visit

2nd Place
Dr. Kyle Bertram & Dr. Mack Sheraton (Trinity Health Systems)
Epidemiology and Trends in Small Tractor Injuries Presenting to the Emergency Departments Over the Last Two Decades
Resident & Medical Student Case Study
1st Place
Dr. Edmond Younes (University of Toledo)
Consult EM? Choriocarcinoma Ocular Metastasis Diagnosed in the ED by Bedside Ultrasound

2nd Place
Dr. Amanda dos Santos (Summa Health Systems)
Lyme Pericardial Effusion: A Rare Case of A Potentially Dangerous Manifestation of Lyme Disease
2022 Resident Board Member & Resident Councillor Election

Check back for 2022 Resident Board Member & Resident Councillor Election information.

---

Resident Representative & Councillor - 2021 Election

In conjunction with Ohio ACEP's Virtual Residents' Connect on August 12, 2021, Ohio ACEP held its annual elections for Resident Representative to the Board of Directors and Resident Councillor.


Resident Representative to the Ohio ACEP Board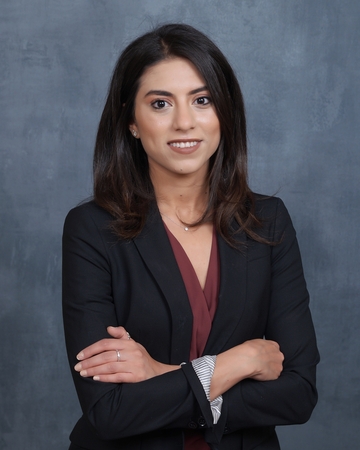 Ohio ACEP and the Board of Directors congratulates Dr. Nour Sharaf (Mercy Health - St. Elizabeth Boardman Hospital) on her election to the Ohio ACEP Board as an EM Resident Representative.
Dr. Nour will serve a one-year term, which will end at the 2022 Residents' Connect.
---

Resident Councillor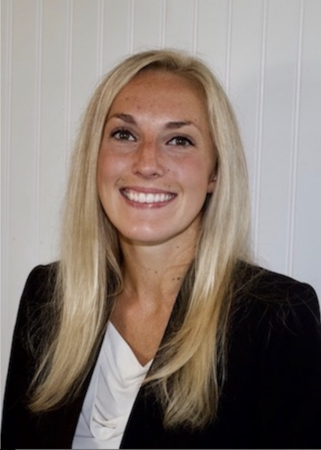 Dr. Ashley McMellen (MetroHealth Medical Center & Cleveland Clinic Foundation - Case Western Reserve) was elected to join the Ohio Council delegation as your new Resident Councillor.
Dr. McMellen will represent Ohio's Emergency Medicine residents and physicians at ACEP Council.
2022 Ohio Residents' Assembly Location
Renaissance Columbus Westerville-Polaris Hotel (Westerville, OH)
409 Altair Pkwy
Westerville, OH 43082
(614) 882-6800
Renaissance Directions
Check Back for Group Discounted Room Rate Information!


Interested in exhibiting at our 2022 Residents' Assembly & Career Fair?

The 2022 Residents' Assembly Exhibitor & Sponsor Prospectus will be coming soon!
Please e-mail sposey@ohacep.org if you would like to be notified once it is available.
---

2021 Virtual Event Exhibitors & Sponsors
AbbVie
Alteon Health
BattDouglas Financial Group
Cleveland Clinic
Emergency Services, Inc.
Envision Physician Services
Mid-Ohio Emergency Services
TeamHealth
US Acute Care Solutions
WVU Medicine


Elite Sponsor
2021
Elite Sponsor
2021
Premium Sponsor
2021
Premium Sponsor
2021
Premium Sponsor
2021

2021 Virtual Residents' Connect - Event Recap
On August 12, Ohio ACEP successfully hosted a virtual Residents' Connect with nearly 400 registered participants from 14 Emergency Medicine residencies throughout the state. The virtual event included a poster competition with 29 entries, a virtual exhibit hall and presentations which included topics such as lessons learned as a new attending, the process of being sued and how to engage with consultants. Our chapter is proud to have such a robust resident membership. We hope to see everyone live in 2022!