Advocacy Updates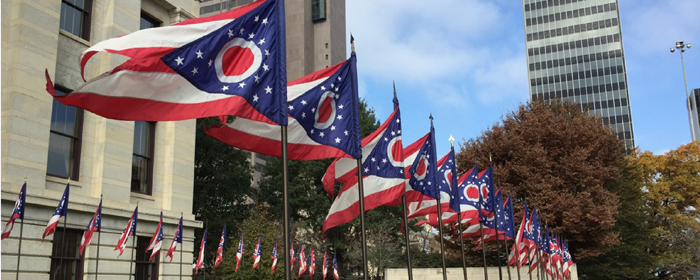 What We Are Watching at the Ohio Statehouse
Ohio ACEP is following a number of legislative issues related to the practice of emergency care in the state of Ohio.
---
APRN Bill is Back Again
Representative Tom Brinkman, along with freshmen lawmaker Jennifer Gross (who is also an APRN) have introduced legislation regarding the standard care arrangements for Advanced Practice Registered Nurses.
House Bill 211 would only require a standard care arrangement for an APRN until they have 2000 hours or 12 months of clinical practice AND they could have their arrangement with another APRN who has already met the 2000 hours or 12-month threshold.
Ohio ACEP has opposed similar proposals for years. We remain committed to protecting patients and ensuring high quality, physician led emergency care in Ohio.
---
COVID Health Order Update
The Governor has announced that when Ohio reaches the point of having 50 daily cases of COVID per 100,000 for a period of time, all orders will be lifted. The data is already showing a steady decline of daily cases as more Ohioans receive their vaccine. It is very possible Ohio will be under no restriction by early summer.
---
Medical Licensure Compact Legislation Clears Committee
Senators Kristina Roegner and Steve Huffman have introduced Senate Bill 6 to enter Ohio into the Interstate Medical Licensure Compact. Over half of the states have already passed legislation to enter the Compact. Ohio ACEP has lent their support to SB 6. In addition to Ohio ACEP, supportive testimony was submitted by the Ohio State Medical Association, the Ohio Hospital Association, several other medical specialty societies and a few hospital systems. The Senate Committee reported the bill on March 17th and the Senate is expected to favorably pass the bill.
---
Stroke Legislation Moving Quickly
Senate Bill 21 is the reintroduction of legislation that would direct the State Board of Emergency Medical, Fire and Transportation Services to develop guidelines for the assessment, triage and hospital transport of stroke patients. The medical director or cooperating physician advisory board of each EMS organization would establish their written protocols based on that model. Under the legislation, medical directors or cooperating physician advisory boards must also periodically provide training in the assessment and treatment of stroke patients. That training must address the assessment of stroke severity.
The Senate has already unanimously passed HB 21 and it is now pending before the House Transportation and Public Safety Committee.
---
Bill Would Eliminate Written Prescription
Representatives Al Cutrona and Gail Pavliga have introduced legislation to remove the ability to write a prescription for schedule II drugs. All schedule II drugs would need to be dispensed using an electronic prescription. The bill allows for oral scripts to be communicated in an emergency, but physicians would no longer be allowed to write hard copy prescriptions should this bill pass.
---
Transportation Budget – Distracted Driving Proposal Removed
The Governor had included a proposal to enhance Ohio's distracted driving law. It was widely supported by public health and safety groups. However, the legislature does not appear to have an appetite to pursue this. The House removed the proposals from their version of the bill and the Senate has not moved to re-insert it. The transportation budget must be complete by the end of March.
---
EMS Dementia Training
Representatives Phil Plummer (R) and Thomas West (D) have introduced House Bill 23 to require EMS personnel to undergo training in dementia. The training would be a part of all EMS training programs and approved CE programs. The amount of dementia training would need to be at least 2 hours for the training programs and 1 hour for the CE programs.
The legislation also specifies 7 areas of instruction that the training must include. This legislation has been reported out of committee and awaits a vote by the full Ohio House.
---
Legislature Passes Bill Regarding Health Emergencies and Executive Orders
Senate Bill 22 is designed to give the legislature additional oversight over public health orders and emergencies. The bill establishes that a public health state of emergency cannot be issued for more than 90 days and that the Governor and ODH must report to the Senate President and House Speaker on action taken in response to the emergency. In order for an emergency declaration to extend beyond 90 days, that would have to be approved by the legislature in intervals of up to 60 days. The House added language regarding local boards of health stating that they are generally prohibited from closing schools or prohibiting public gatherings. It also specifies that orders only apply to specific individuals and businesses that have been medically diagnosed with or come into direct contact with someone who has been diagnosed with the disease or have a documented incent of the disease in the building.
The House and Senate have both passed this legislation. However, the Governor has signaled his intent to vote any legislation that limits authority regarding the public health emergency. The Republicans in the legislature do have enough of a majority in each chamber to entertain a veto override and leaders in both chambers have indicated they intend to override a veto of SB 22.