Advocacy Updates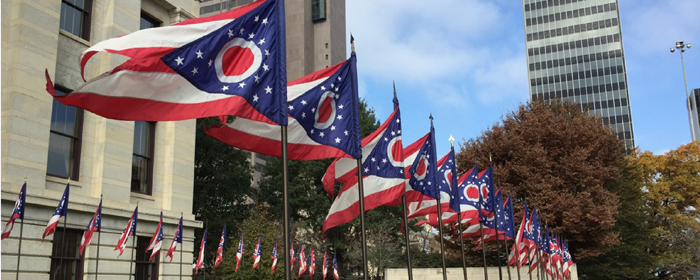 What We Are Watching at the Ohio Statehouse
Ohio ACEP is following a number of legislative issues related to the practice of emergency care in the state of Ohio.
---
Legislation to Strengthen Prudent Layperson Standard Introduced
Ohio ACEP priority legislation to strengthen Ohio's prudent layperson standard has been introduced. House Bill 270 is a bipartisan bill sponsored by Representatives Susan Manchester (R) and Terrence Upchurch (D). The bill would ensure the prudent layperson standard applies regardless of the patients final or presumptive diagnosis. It would also require insurers to perform a medical review by an emergency physician before denying or down coding a claim for emergency care. Finally, the bill would require clear patient education by insurers on their emergency services benefit.
The bill is pending before the House Insurance Committee. A sponsor hearing was held on May 19th. Ohio ACEP looks forward to testifying in support of HB 270.
WE NEED YOUR HELP!
Do you have a patient story about an insurance denial for needed care? Please send those to Ohio ACEP representative Amanda Sines (amanda@gov-advantage.com). HB 270 is an important patient protection bill. We need to demonstrate the need for this bill with your stories.
Please contact your own State Representative and ask them to support HB 270.

Medical Licensure Compact Legislation Clears Senate
Senators Kristina Roegner and Steve Huffman have introduced Senate Bill 6 to enter Ohio into the Interstate Medical Licensure Compact. Over half of the states have already passed legislation to enter the Compact. Ohio ACEP has lent their support to SB 6. In addition to Ohio ACEP, supportive testimony was submitted by the Ohio State Medical Association, the Ohio Hospital Association, several other medical specialty societies and a few hospital systems. The Ohio Senate passed SB 6 by a vote of 32-1. The bill is now being considered by the House Families, Aging and Human Services Committee. Ohio ACEP also submitted supported comments for House consideration.

Bill Would Prohibit Physician Non-Compete Clauses
Senator Terry Johnson (a practicing physician) and Senator Sandra Williams have introduced legislation to prohibit non-compete clauses in physician employment contracts. Senate Bill 150 is pending before the Senate Small Business and Economic Opportunity Committee. Ohio ACEP submitted supportive testimony on the legislation. The OSMA is also supporting this bill.

Stroke Legislation Moving Quickly
Senate Bill 21 is the reintroduction of legislation that would direct the State Board of Emergency Medical, Fire and Transportation Services to develop guidelines for the assessment, triage and hospital transport of stroke patients. The medical director or cooperating physician advisory board of each EMS organization would establish their written protocols based on that model. Under the legislation, medical directors or cooperating physician advisory boards must also periodically provide training in the assessment and treatment of stroke patients. That training must address the assessment of stroke severity.
The Senate has already unanimously passed HB 21 and it is now pending before the House Transportation and Public Safety Committee.

Bill Would Eliminate Written Prescription
Representatives Al Cutrona and Gail Pavliga have introduced legislation to remove the ability to write a prescription for schedule II drugs. All schedule II drugs would need to be dispensed using an electronic prescription. The bill allows for oral scripts to be communicated in an emergency, but physicians would no longer be allowed to write hard copy prescriptions should this bill pass. Ohio ACEP is working with the bill sponsors and other medical groups to ensure there are appropriate exemptions.