Complete Story

06/11/2014
AMA Elects EM Doc as its President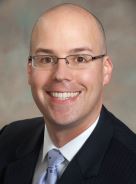 At the organization's house of delegates meeting, Steven J. Stack, MD, FACEP, was elected President of the American Medical Association (AMA). Dr. Stack will be the first emergency medicine residency-trained physician to serve as AMA President. When he takes over as AMA President in June, 2015, Dr. Stack will be 43 years old—the youngest AMA President in the past 100 years and only the second President to come from the AMA's Young Physician Section.
Ohio ACEP President, Dr. John Lyman, said Dr. Stack's election was an important moment in the evolution of emergency medicine.
"This is another milestone in the history of our field, a recognition of emergency medicine's important and expanding role in the American health care system," said Dr. Lyman.
Born and raised in Cleveland, Dr. Steven Stack received his medical degree and completed his emergency medicine residency at The Ohio State University. Dr. Stack currently practices as an emergency physician in Lexington, Kentucky.
Ohio ACEP congratulates Dr. Stack on his election!
---