Complete Story

06/06/2013
Bill Hall Award, EM Physician of the Year Award, Presented at Ohio ACEP Annual Meeting
On June 4 at its Annual Meeting, Ohio ACEP awarded the 2013 Bill Hall Award for Service and the 2013 Emergency Medicine Physician of the Year Award to a pair of tremendous physicians who have worked tirelessly on behalf of their patients, colleagues and their medical specialty. Each year, these two honors are presented in recognition of outstanding contributions to the specialty of emergency medicine in Ohio. This year, the Bill Hall Award for Service was presented to Dominic Bagnoli, MD, FACEP, and the 2013 Emergency Medicine Physician of the Year Award was presented to Thomas Hetrick, MD, FACEP.
The Bill Hall Award for Service is the highest honor Ohio ACEP awards and is presented annually to a past or present member of the Chapter's Board of Directors to recognize remarkable contributions of time and enthusiasm to the advancement of emergency medicine and patient care.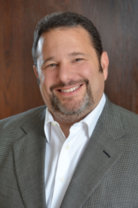 This year's winner, Dr. Dominic Bagnoli (pictured to the left), has been an ACEP member for over 20 years and has served the Ohio Chapter as a Board member, Councillor, Chapter Secretary and Chapter President. He has an impressive list of publications, and his clinical merit is well-known in the EM community. But it is his leadership, both in the business of emergency medicine and in advocating for the specialty, that has gained Dr. Bagnoli such immense respect among his colleagues. In addition to being the single largest donor to Ohio ACEP's political action committee, his leadership with the Chapter has grown Ohio ACEP EM PAC substantially, improving the Chapter's ability to advocate for its members and paving the way for an increased role for the Chapter in health policy. His efforts as part of Ohio ACEP's leadership have made an indelible mark on the Chapter and have undeniably moved the organization forward.
The Emergency Medicine Physician of the Year Award is presented annually to an exceptional physician who encourages members to pursue the ideals of emergency medicine. The Award is designed to recognize demonstrated excellence in clinical practice, mentoring other physicians and active contributions to their communities through service and education.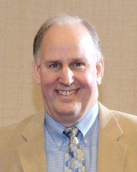 Over the course of his impressive career, Dr. Thomas Hetrick (pictured to the right) has exemplified these criteria. For over three decades, he has played an essential role in developing the next generation of emergency physicians at Akron General's Emergency Medicine residency, the nation's oldest community EM training program. He is one of the program's original faculty members, which is currently celebrating 40 years of excellence in emergency medicine education. Dr. Paul Been, who nominated Dr. Hetrick for the Emergency Medicine Physician of the Year Award said: "Having recently trained under this physician, I can confidently state that he played an integral role in my development as an emergency medicine physician; more than any other attending during residency, in fact."
Congratulations to Dr. Dominic Bagnoli and Dr. Thomas Hetrick for their well-deserved awards!
---