Complete Story

07/08/2020
Ohio ACEP Helps Launch Campaign Encouraging Ohioans to Mask and Distance
As Ohio continues with daily life during a pandemic, the Ohio Chapter, American College of Emergency Physicians (Ohio ACEP) and other physician and health care organizations in Ohio strongly encourage everyone to remember MaskPlus6! Ohio ACEP reminds everyone that practicing social distancing and continuing to cover your face when in public is the best recourse to slow the spread of the virus.
A new social media campaign underway this week uses Facebook, Twitter, Instagram, YouTube, websites to urge Ohioans to wear a face covering and practice physical distancing when in public. As part of the campaign, Ohio ACEP is asking members—emergency physicians, residents and medical students—across the state to share photos and selfies of themselves wearing masks while not only at their hospital, but also while doing day-to-day activities. The public is also invited to participate using the hashtag #MaskPlus6
While medical professionals continue to urge anyone with COVID-19 symptoms to self-isolate, even those that don't suspect they have the virus should cover their face because they could be asymptomatic and still be contagious. The infectious viral particles emitted when someone talks, breathes, coughs, or sneezes can remain in the air for up to three hours.
Reports have shown that covering your face with a mask or cloth during those infrequent times you need to be in public have effectively flattened the curve. According to a recent study from The Lancet spanning 16 countries, there is a 17 percent reduction in risk of infection for those wearing a mask or face covering versus those not covering their face. The Centers for Disease Control and Prevention (CDC) and the American College of Emergency Physicians (ACEP) recommend that people who are not medical professionals wear cloth or homemade masks in public rather than tighter fitting medical-grade masks, like the N95.
"Without a cure, personal choices and safe behaviors are the best defense against spreading COVID-19 and overwhelming our health care system," said Ryan Squier, MD, FACEP, an emergency physician from Powell, Ohio, and President of Ohio ACEP. "Some individuals can contract COVID-19 and yet never present symptoms, so they don't know they have it. The virus can spread even between individuals without symptoms. That's why #MaskPlus6 is so important. Perhaps it is inconvenient or uncomfortable, but it is the greatest display of respect and consideration for others during these times."
In addition to Ohio ACEP, other medical organizations involved in the campaign include the Ohio State Medical Association, Ohio Osteopathic Association, Ohio Academy of Family Physicians, Ohio Psychiatric Physicians Association, and Ohio Association of Community Health Centers.
The Ohio Chapter, American College of Emergency Physicians (Ohio ACEP) is dedicated to advancing excellence in emergency care, and advocating for emergency physicians, their patients and the health of the community. Ohio ACEP is the state chapter of the American College of Emergency Physicians, representing Ohio with over 1600 members.
Visit ACEP's www.emergencyphysicians.org for more information about protecting yourself from COVID-19.
##
Contact: Laura L. Tiberi, CAE
Executive Director
Ohio Chapter, American College of Emergency Physicians
ltiberi@ohacep.org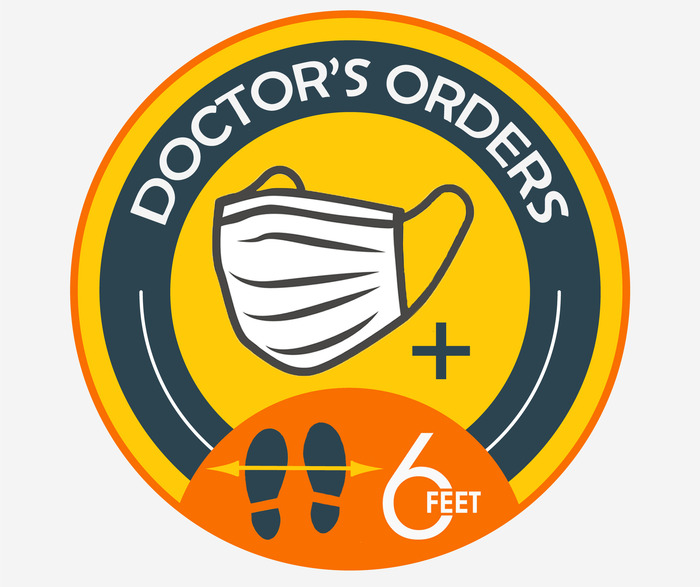 ---