Complete Story

02/03/2020
Bipartisan Mental Health Parity Legislation Introduced
Legislation would require mental health coverage and align state and federal parity laws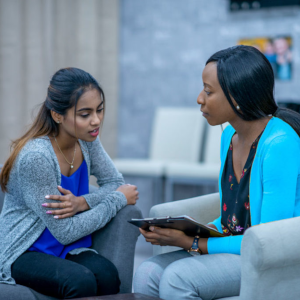 In December, important bipartisan legislation was introduced in both chambers of the General Assembly. These identical bills (known as "companion bills") would require health plans and insurers to provide coverage for mental illness equal to coverage for physical ailments. Senate Bill 254 was introduced by Sens. Teresa Gavarone (R—Bowling Green) and Sean O'Brien (D—Cortland), and House Bill 443 was introduced by Reps. Phil Plummer (R—Dayton) and Allison Russo (D—Upper Arlington).
In proponent testimony before the Senate Insurance and Financial Institutions Committee, Sen. Gavarone testified that mental health and addiction treatment parity is critically needed as Ohio continues to fight public health crises like the opioid epidemic and surging rates of suicide. Testifying before the House Health Committee, Reps. Plummer and Russo pointed out that their companion bill, HB 443, would update and align Ohio law with the federal Mental Health Parity and Addiction Equality Act of 2008, which was passed two years after Ohio enacted its own mental health parity law.
Rep. Russo pointed out to the Committee that the bill's provisions are consistent with Gov. Mike DeWine's RecoveryOhio Task Force recommendations, and the bill is supported by the Ohio Parity at 10 Coalition—a broad partnership of organizations committed to ending discriminatory insurance practices and advocating for full enforcement of the federal Parity Act—of which Ohio ACEP is a member.
Ohio ACEP has been a longtime supporter of policies that ensure Ohioans have fair and equitable access to mental health services. At a time when Ohio is still reeling from its overdose and addiction crisis, achieving parity between mental health coverage and physical health coverage will be critical to providing increased access to needed supports for Ohioans in recovery.
Both SB 254 and HB 443 have had one hearing in their respective legislative committees. Be on the lookout for the latest on the progress of the legislation in upcoming issues of the Advocacy Update.
---