Complete Story

02/03/2020
Surprise Billing Call to Action—Help Stop Harmful Insurer-Backed Bill!
Tell your State Rep.: Support a surprise billing solution that won't risk access to emergency care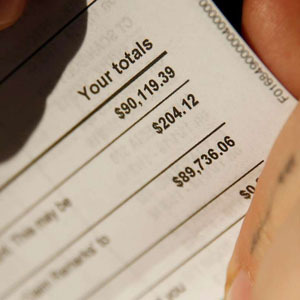 As you're no doubt aware, surprise billing of patients for emergency out-of-network care is an increasingly widespread problem, and Ohio ACEP has been hard at work on a legislative solution. In particular, Ohio ACEP has advocated for Senate Bill 198, a bipartisan bill which protects patients and keeps them out of the middle of billing disputes while incentivizing fair reimbursement.
Unfortunately, insurance industry-backed surprise billing legislation—House Bill 388—has also been introduced which would cap physician reimbursement for out-of-network services to the greater of three:
Medicare;
The out-of-network rate; or
The median in-network rate
We need your help! If you haven't already taken action, please contact your State Representative today and encourage them to oppose HB 388 and instead support a bill that protects patients from surprise bills using a model of fair and equitable arbitration. Despite claims from insurance companies, HB 388 is not a fair market solution to surprise bills and would do nothing to contain ever-increasing healthcare costs—it is simply rate-capping by the government.
If you're not sure who your State Representative is, you can access their contact information by clicking here and entering your home address.
At multiple hearings before the House Finance Committee, Ohio ACEP and other medical organizations have explained that HB 388 would allow insurance companies to manipulate the market and drive physicians out of network so they can lower their "median in-network rate." HB 388 also contains no meaningful arbitration process and only allows physicians to challenge the "accuracy" of payment in mediation.
Thanks for standing with us to demand a fair solution to surprise billing that truly protects patients! And as we continue to work with members of the General Assembly and other interested parties to promote a responsible solution, stay tuned for action alerts and updates on legislative efforts at the Statehouse!
---