Complete Story

12/05/2018
Ohio ACEP Testifies for Liability Reform; Senate Sends Bill to Governor
Important bill to strengthen "I'm Sorry" law is a major priority for Ohio ACEP and would promote honest, open communication between physicians and patients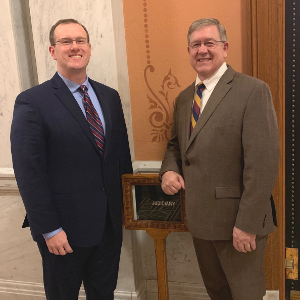 On December 5, an important liability reform bill passed the Ohio Senate by a vote of 31-0. House Bill 7 cleared the Ohio House in June by a vote of 76-18 and now goes to Gov. John Kasich, who is expected to sign the bill into law.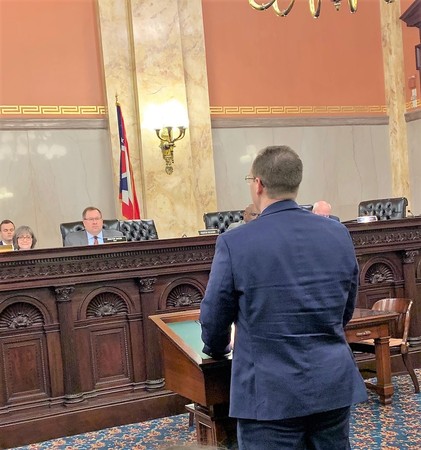 Introduced by Rep. Robert Cupp (R—Lima), HB 7 would make a number of positive reforms to liability protections for physicians:
Extend liability protection for medical care given during a disaster;
Update Ohio's "I'm Sorry" law to state that certain words, phrases, or expressions of sympathy are not admissible as evidence of fault in a liability case; and
Grant liability protection for physicians and others who discharge (or fail to discharge) those with mental health conditions if the provider is acting in good faith
Strengthening Ohio's "I'm Sorry" law has been a major priority for Ohio ACEP and would promote open and honest communication between physicians and patients. After an adverse medical event, no healthcare provider should have to consider their own legal protection before reaching out to patients and family members to discuss the case, express sympathy, or even offer comfort and support.
On November 11, Ohio ACEP Past President, Dr. Michael McCrea, gave testimony before the Senate Judiciary Committee in support of HB 7, recounting a personal story illustrating the need to strengthen Ohio's "I'm Sorry" law. Ohio ACEP will continue to champion the bill and we look forward to continuing our work with Rep. Cupp, the Ohio State Medical Association, and the Ohio Hospital Association to pass HB 7 before the end of the legislative session.
Ohio ACEP would like to send a big thanks to Rep. Cupp and all the medical organizations who stood with us to champion HB 7 throughout the legislative process.
---