Complete Story

10/17/2016
Ohio ACEP Members Elected to National ACEP Board
On October 15 in Las Vegas, Ohio ACEP members James Augustine, MD, FACEP, and Kevin Klauer, DO, EJD, FACEP were elected to the National ACEP Board of Directors during the College's annual Council Meeting. ACEP Council—which meets each year in conjunction with the College's Scientific Assembly—serves as ACEP's primary deliberative body and is made up of Councillors representing 53 ACEP chapters around the country.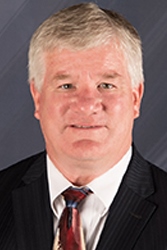 Dr. James Augustine—who first joined the Board of Directors in 2013—was re-elected by Councillors for his second 3-year term on the ACEP Board of Directors.
Dr. Augustine of Dayton is chair of the National Governance Board of US Acute Care Solutions and serves as clinical professor in the Department of Emergency Medicine at Wright State University where he also earned his medical degree and completed residency. Having served in a number of leadership roles, including Ohio ACEP Chapter President, Dr. Augustine has been a long-time leader in EM both here in Ohio and at the national level.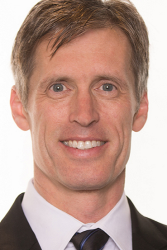 Dr. Kevin Klauer was elected for his first term on the Board and will be eligible to run for a second 3-year term in 2019.
Dr. Klauer is chief medical officer for TeamHealth's emergency medicine division and medical director for the TeamHealth Medical Call Center. Dr. Klauer has been active with ACEP for years. Among his many leadership roles, Dr. Klauer was elected to two terms as President of Ohio ACEP and, at the national level, served as Speaker of ACEP Council. Dr. Klauer is also medical editor-in-chief of ACEP Now.
Congratulations to Drs. James Augustine and Kevin Klauer for being elected to the ACEP Board of Directors by their EM colleagues!
---