Complete Story

01/08/2016
Ohio ACEP Board Member Elected to ITLS Board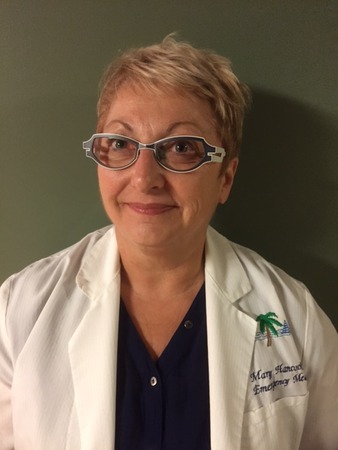 Two new members and one incumbent were elected to the ITLS Board of Directors during ITLS' International Trauma Conference Business Session on November 11, 2015.
Among the newly elected Board members is Mary Hancock, MD, FACEP, of Elyria, Ohio. She will serve a three-year term on the Board.
Dr. Hancock is an attending physician at the Emergency Services Institute of the Cleveland Clinic Foundation in Cleveland, Ohio. She is also President of the Medical Staff at Lodi Community Hospital in Lodi, Ohio.
Dr. Hancock has served as the Medical Director for the Ohio Chapter of ITLS since 1998. She currently serves on the Ohio Chapter of the American College of Emergency Physicians' Board of Directors and has been involved with the Ohio ACEP Leadership Development Program since she started the program in 2009. She also serves on ITLS' Conference Planning and Chapter Support committees.
Dr. Hancock graduated from medical school at Case Western Reserve School of Medicine in Cleveland, Ohio and completed her residency in emergency medicine MetroHealth Medical Center, also in Cleveland.
The Board of Directors is responsible for the supervision, control and direction of the affairs of the Chapter. Board members determine and revise policies and actively pursue its purposes as well as organize and implement various committees and educational programs.
---