Complete Story

02/14/2019
Ohio ACEP Board of Directors Candidates
Board Elections:
Board members will be elected by ballot by majority vote of the Chapter membership at the Chapter's 2019 Annual Meeting, the Ohio ACEP EM Assembly, taking place March 20, 2019 at the Renaissance Columbus Downtown Hotel. Board members will serve for three years. Their terms of office will begin at the close of the Annual Meeting at which they are elected.
3 Board members will be elected by the membership to serve a three-year term. Current Board members with expiring terms are eligible for re-nomination and re-election.
Candidates: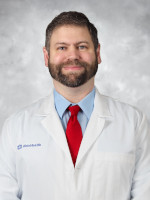 John Casey, DO, MA, FACEP
Dr. John Casey currently serves as the Associate Residency Program Director at OhioHealth Doctors Hospital, a community academic site. He has significant experience as a member of the ACEP Federal Government Affairs Committee and has served on the Board of the American Osteopathic Association.
The next few years in Ohio will be critical in regard to legislation impacting physician practice, and Dr. Casey wants to contribute back to Ohio ACEP for being so supportive of him during residency and his early years in practice. Dr. Casey brings a strong voice representing emergency physicians with legislators and policy leaders, having a long history of political advocacy including being named as a Champion of Change for Healthcare by President Obama. His experience as hospital Chief of Staff allowed Dr. Casey to develop the skillset to effectively communicate with hospital leaders and the medical staff from all specialties. In that position, it was Dr. Casey's responsibility to address practice right concerns with non-physician providers and identify solutions for ED boarding.
Dr. Casey says he understands the challenges of daily EM practice with continued shrinking resources; EMTALA implications and unintended consequences; the ongoing opioid epidemic; and academic concerns with residency programs. Dr. Casey also cites his strong working knowledge of EMS issues. Dr. Casey is eager to use this varied skillset in service to his emergency medicine colleagues.
Dr. Casey is running to serve on the Ohio ACEP Board of Directors and to continue serving as a Councillor because activity at the state chapter level affords the opportunity to advance emergency medicine while supporting his colleagues at the local, regional, state, and national level.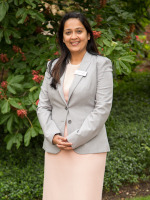 Purva Grover, MD, MBA, FACEP—Incumbent
Dr. Purva Grover currently serves as the Medical Director of the Pediatric Emergency Departments at Cleveland Clinic.
As a pediatric emergency medicine physician, she understands the unique aspects of pediatric care and enthusiastically represents that niche. She is a recent graduate from the Executive MBA program from Case and is applying those skills to further the organizational efforts to streamline and manage care. Her leadership and advocacy efforts have stemmed from local/state and national level of involvement. Dr. Grover gained knowledge and purpose in Ohio ACEP's Leadership Development Academy and is currently serving as the Immediate Past President of the Chapter. She has also been an elected Councillor for ACEP for the last 6 years. She has had multiple media appearances (local/national TV and NPR) for her expertise and involvement in multiple state and national healthcare-related issues.
Besides authoring multiple articles in renowned peer-reviewed journals, she has been a guest speaker at local, national, and international venues. As a leader, she strives for honesty, transparency, and integrity. An avid reader and a seasoned traveler, she lives in Solon with her husband and two young boys.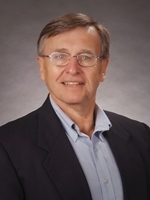 Thomas Lukens, MD, PhD, FACEP—Incumbent
Dr. Thomas Lukens has been a member of Ohio ACEP for almost 30 years and believes his career in emergency medicine has greatly benefited from his involvement in Ohio ACEP. Dr. Lukens is proud that the Ohio Chapter continues to remain a well-regarded resource for medical education and, in addition, has demonstrated excellence in monitoring and acting on the political forces that affect the practice of medicine today.
As a member, Dr. Lukens wants to continue to contribute to the Chapter by continuing his service on the Board of Directors. He has been elected to the Board continuously for 15 years and has served a term as the President of Ohio ACEP. Having this experience, Dr. Lukens believes he can bring to the organization the benefit of institutional history and a willingness to work hard to represent his fellow emergency physicians as the specialty moves forward in the ever-changing field of healthcare.
Dr. Lukens plans to contribute to Ohio ACEP by contributing his experience in Chapter management decisions and by mentoring young Ohio emergency physicians as Co-director of Ohio ACEP's Leadership Development Academy.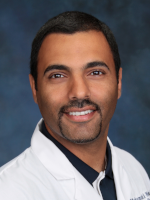 Mohamad Moussa, MD, FACEP
Dr. Mohamad Moussa recently accepted the position of Program Director at The University of Toledo Emergency Medicine Residency Program at Promedica Toledo Hospital. He is excited for the new role and is interested in immersing his residency program into Ohio ACEP academic activities as he knows firsthand the benefit and value in this for residents and students. Dr. Moussa says exciting changes are under way in Toledo with the affiliation of the University of Toledo and Promedica and emergency medicine is at the forefront of these changes.
Dr. Moussa describes himself as a "100% supporter" of the Ohio ACEP chapter and its mission and recognizes it is as one of the strongest and most influential ACEP chapters in the country. Dr. Moussa's career started in conjunction with Ohio ACEP, and he has participated in many activities, including the EM Ultrasound Courses (both as a student and an instructor), Leadership Development Academy, Ohio EM Residents' Assemblies, Midwest Medical Student Symposia, and has published a manuscript on EM ultrasound with the support of Ohio ACEP.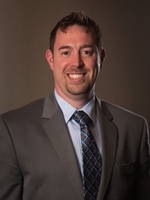 Ryan Squier, MD, FACEP—Incumbent
Dr. Ryan Squier was born in Toledo, Ohio, graduated from St. John's Jesuit High School, and pursued a Bachelor of Science in Biology degree from Loyola University of Chicago. While studying at Loyola, Dr. Squier earned minors in Bioethics and Business Administration. He then returned to Toledo to attend the University of Toledo College of Medicine for his medical degree. Seeking to continue training for emergency medicine in arguably the most beneficial climate for the specialty, Dr. Squier stayed in Ohio and trained at Akron General Medical Center, the first community-based emergency medicine residency program in the country.
After residency, he relocated with his wife and four children to Powell, Ohio, joining the Mid-Ohio Emergency Services group in 2013. He has continued to focus on developing his position in the specialty through involvement in the Ohio Chapter's Leadership Development Academy and his current service as a member of the Ohio ACEP Board of Directors and member of the Executive Board as Treasurer. Through that experience, Dr. Squier has had the opportunity to learn and interact with many of our state and national leaders and he hopes that he, too, may enact a further sense of leadership for an organization that supports our specialty of emergency medicine.
As an Ohio ACEP member, Dr. Squier has helped to further EM's voice to the community about the opioid abuse epidemic that plagues our society, serving as project coordinator for NIX Opiates. Dr. Squier looks forward to continuing to serve emergency physicians, the specialty of emergency medicine, Ohio ACEP, and the National College in the future.