Complete Story

05/04/2017
Ohio ACEP Annual Awards Presented to Five Outstanding EM Physicians
On May 3, at the Emergency Medicine Forum, Ohio ACEP was pleased to present the 2017 Bill Hall Award for Service, Outstanding Emergency Medicine Resident of the Year Award, Emergency Physician Advocacy Award, Emergency Physician Medical Education Award, and the Emergency Physician Leadership Award to five outstanding physicians. This year, the Bill Hall Award was presented to Michael J. McCrea, MD, FACEP; the Outstanding Emergency Medicine of the Year Award was presented to Christopher Bazzoli, MD; the Emergency Physician Advocacy Award was presented to Ryan Squier, MD, FACEP; the Emergency Physician Medical Education Award was presented to Creagh Boulger, MD, FACEP; and the Emergency Physician Leadership Award was presented to David P. Bahner, MD, FACEP.
Dr. William Hall served as Chapter President from 1974 to 1975 and as Treasurer from 1979 to 1985. The award that bears his name, the Bill Hall Award for Service to Ohio Chapter ACEP, is the highest honor Ohio ACEP bestows, and it has been presented 27 times to Ohio ACEP members who have served the Chapter with distinction. Physicians who have received the Bill Hall Award have made a significant contribution to emergency medicine and to Ohio Chapter ACEP and reflect the character of Dr. Hall, such as selfless giving of time and enthusiasm for patient care.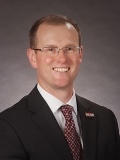 Dr. Michael McCrea perfectly embodies these qualities. He has served Ohio ACEP in multiple leadership roles, including service as a Board Member, Councillor, and two terms as Ohio ACEP President. He has been closely involved with Ohio ACEP's Leadership Development Academy and—as a graduate of the program himself—devotes time and enthusiasm for mentoring Academy members in the art of leadership and physician advocacy. Dr. McCrea is a tireless advocate for Ohio's emergency physicians and their patients, meeting frequently with state legislators on behalf of his fellow physicians.
Dr. McCrea is a devoted educator, working closely with his residents at Mercy St. Vincent Emergency Medicine Residency, where he is the program's Director of Simulation Education. He has also been active in a number of Ohio ACEP's educational offerings, including lecturing at the Ohio ACEP Emergency Medicine Board Review Course, contributing to the Dr. Carol Rivers' Written and Oral Board Review materials, and serving as Co-Director of the Oral Board Review Course.
In her letter nominating Dr. McCrea for the Bill Hall Award, Dr. Erika Kube—who began her residency at The Ohio State University while Dr. McCrea was a senior resident leader there—commended him as an excellent clinician, mentor, educator, and advocate for emergency medicine who has "diligently dedicated himself to all of the missions Ohio ACEP."
The Outstanding Emergency Medicine Resident of the Year Award was established to recognize a resident of outstanding merit who exhibits exemplary clinical promise, leadership, and commitment to patients and emergency medicine.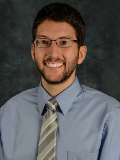 Dr. Christopher Bazzoli, a Chief Resident at the MetroHealth - Cleveland Clinic Emergency Medicine Residency, is a perfect example of the qualities this award was created to celebrate. He regularly demonstrates an unyielding dedication to education, excellence in clinical work, and quality patient care. Dr. Bazzoli is well-liked and respected by his patients and colleagues alike. He is known for his enthusiasm and constant willingness to assist his fellow residents, which is well-illustrated by his development of a "resident family" model for mentoring, support, and guidance for physicians-in-training.
A gifted young educator, Dr. Bazzoli has made a number of innovative and long-lasting changes to the MetroHealth - Cleveland Clinic Residency, including incorporating an asynchronous learning model to didactics. He also helped to develop an advanced wilderness life support curriculum as part of a wilderness medicine fellowship with the University of Utah and Adventure Med.
In his letter nominating Dr. Bazzoli, Assistant Residency Program Director Dr. John Queen described him as a bright and caring role model for residents, a fantastic emergency physician, and a consummate professional. Saying that Dr. Bazzoli has done more to improve the program's lecture experience than any former chief resident he has worked with, Dr. Queen wrote that in many ways, Dr. Bazzoli is more like an assistant program director than a resident.
Ohio ACEP established the Emergency Physician Advocacy Award to celebrate leadership in advocacy efforts on behalf of emergency medicine. Recipients of the award advocate for their specialty, their communities, and their patients.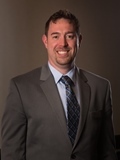 Dr. Ryan Squier—an attending physician for Mid-Ohio Emergency Services practicing at Riverside Hospital, Grant Medical Center, and other Central Ohio hospitals—perfectly embodies these criteria. Through his hard work and passion for fighting opioid abuse, Dr. Squier has demonstrated the power of a dedicated physician advocate.
Deeply concerned by the near-constant stream of overdose patients on the brink of death arriving at his emergency department, Dr. Squier resolved to turn his despair into action. As the physicians who see the devastation of the opioid epidemic every day, emergency physicians are uniquely qualified to talk to the public about the science of addiction, opioid abuse, and overdose. With that in mind, Dr. Squier conceived of a unique program to deliver a physician-led education program for high school students and their parents. With the backing of the Ohio ACEP Board, Dr. Squier applied for and received an ACEP Chapter grant to develop the program which would become "NIX Opiates."
Dr. Squier's passion for the campaign was clear from the start. He spearheaded the creation of the program materials and helped develop a powerful short film as well as a faculty kit to allow other emergency physicians to bring NIX Opiates into their school districts. To date, thousands of high school students, parents, and teachers have seen the presentation. Dr. Squier has been interviewed by a number of local news affiliates about NIX Opiates, and the program has garnered considerable positive media coverage. Since the launch, Dr. Squier has worked with state legislators, and his expertise has been sought out by his hospital system, the Ohio Attorney General's office, and the Ohio State Bar Association. He has been invited by ACEP to speak about the campaign at their annual Leadership & Advocacy Conference in Washington, DC, and the NIX Opiates program was recently included in a statewide report from the Ohio Attorney General on effective drug abuse prevention education.
At a time when overdoses have surpassed motor vehicle collisions as the nation's number one cause of accidental death, Dr. Squier's efforts have the potential to save lives. Ohio ACEP looks forward to our continued work with Dr. Squier and NIX Opiates.
The Emergency Physician Medical Education Award was established to recognize contributions to education in the field of emergency medicine. The honor is bestowed upon emergency physicians who have exhibited exemplary teaching skills, implemented an exceptional education program, or developed an innovative teaching model.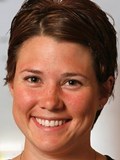 Dr. Creagh Boulger, who is Assistant Professor and Associate Fellowship Director of Ultrasound at The Ohio State University Department of Emergency Medicine, meets and exceeds these criteria. As a leader of her residency's emergency medicine ultrasound program, Dr. Boulger and her colleagues have developed a truly outstanding ultrasound curriculum. Dr. Boulger is deeply respected for her clinical expertise, boundless enthusiasm for resident education, and her dedication to her residents' educational and personal growth.
Dr. Boulger was nominated by Dr. Daniel Adams on behalf of his fellow Ohio State residents. In his nomination letter, Dr. Adams described Dr. Boulger as an energetic, inspirational, and selfless educator who treats her residents as though they were family. The ultrasound curriculum developed by Dr. Boulger and her colleagues, Dr. Adams says, is second to none and has greatly strengthened her residents' confidence and expertise.
In their letter nominating Dr. Boulger, her residents were enthusiastic in their praise, saying she is a tireless advocate for her residents' education and wellness, an instructor who is never too busy to answer questions, and—above all—an outstanding role model for future attending emergency physicians and educators.
The Emergency Physician Leadership Award was established to recognize outstanding leadership in emergency medicine. Recipients of this award have served as role models to colleagues and/or chapter members, and his or her personal leadership attributes should include, but are not limited to: inspiration, innovation, teamwork, consensus-building, and service.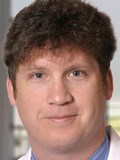 Dr. David Bahner, a Professor at The Ohio State University Department of Emergency Medicine, is a physician who exemplifies each of these qualities. He is a true leader in his innovative approach to ultrasound training, inspiring his residents to find creative ways to improve patient care through bedside ultrasound.
Besides organizing a well-defined and innovative curriculum for medical students, residents, and faculty throughout the hospital, Dr. Bahner adds creativity to the learning process in all levels of training. His inventive techniques have improved ultrasound education and have received national attention in publications.
Dr. Bahner was nominated for the Leadership Award by one of his residents, Dr. Daniel Adams. In his nomination letter, Dr. Adams described Dr. Bahner as an inspiration and a natural leader and praised "his desire to improve teamwork" throughout the medical center. His work across many different departments and specialties at The Ohio State University Wexner Medical Center has helped him build bonds between departments, said Dr. Adams, and has helped to bring down barriers to inspire clinicians to improve patient care through collaboration.
Ohio ACEP congratulates Drs. Michael McCrea, Christopher Bazzoli, Ryan Squier, Creagh Boulger, and David Bahner on their well-deserved honors!