10/05/2018
Ohio APRNs Seek Independent Practice Again
Ohio's physicians can help stop dangerous scope of practice bill—contact your legislators today!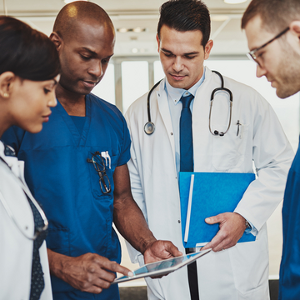 On August 29, Rep. Theresa Gavarone (R—Bowling Green) introduced House Bill 726, a dangerous bill which would allow advance practice nurse practitioners (APRNs) to practice independently without a collaborating physician. Many of you will recall a similar bill was introduced in the last General Assembly. Working with elected officials, nurses, medical organizations, and physicians' groups for 18 months, we were able to make commonsense modifications to the legislation which did not include independent practice authority for APRNs.
We achieved this victory by standing shoulder-to-shoulder with physicians all over the state and speaking with one voice to tell Ohio's lawmakers to preserve physician-led, team-based care.
But now, another attempt to vastly expand APRNs' scope of practice is underway, and we're again asking for your help to defeat it. Elected officials need to understand that APRNs and physicians are not interchangeable and that Ohio's physicians are strongly against any legislation that compromises physician-led, team-based care.
Ready to act? The Ohio State Medical Association has made it easy to send a letter to your legislator about HB 726 through their online Advocacy Action Center. This handy tool helps you with what to say and even directs the letter to the correct legislator.
Thanks in advance for helping to protect physician-led, team-based care!