04/22/2015
Bill Hall Award, Emergency Physician Advocacy, Education, and Leadership Awards Presented at Leadership Forum
On April 21, at the Emergency Medicine Leadership Forum, Ohio ACEP was pleased to present the 2015 Bill Hall Award for Service, Emergency Physician Advocacy Award, Emergency Physician Medical Education Award, and Emergency Physician Leadership Award to four outstanding emergency physicians. This year, the Bill Hall Award was presented to Robert I. Broida, MD, FACEP; the Emergency Physician Advocacy Award was presented to Michael P. Phelan, MD, FACEP; the Emergency Physician Medical Education Award was presented to Michael A. Policastro, MD, FACEP; and the Emergency Physician Leadership Award was presented to Gary R. Katz, MD, MBA, FACEP.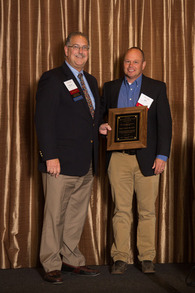 The Bill Hall Award for Service is the highest honor bestowed by Ohio Chapter ACEP. Named in honor of Dr. William Hall, who served as Chapter President from 1974-1975 and as Chapter Treasurer from 1979-1985, the award is presented to past or present members of Ohio ACEP's Board of Directors who have made significant contributions to Emergency Medicine and Ohio ACEP. Each of the 21 individuals who have received the honor has reflected the outstanding character of Dr. Bill Hall, such as selfless giving of time and enthusiasm for patient care.
Ohio ACEP has benefited immeasurably from Dr. Broida's service on Chapter committees and on its Board of Directors. As Ohio ACEP's Treasurer, his advice and oversight have been instrumental to the Chapter's financial health and stability. He has also served the Chapter as a Councillor and on the EMS and BTLS Committees. Dr. Broida has been active in Ohio ACEP's Advocacy efforts and has spearheaded some of the Chapter's recent policy successes.
In his letter nominating Dr. Broida for the award, Dr. William Reisinger described Dr. Broida as a friend and mentor whose professional interest in the arena of risk management is rooted in his belief that it is a physician wellness issue. In short, says Dr. Reisinger, "Dr. Bob Broida understands and cares about emergency physicians."
And though the Bill Hall Award recognizes service to Ohio ACEP, there is no doubt that Dr. Broida is a national leader in Emergency Medicine as well. He is actively involved in ACEP at the National level, including work with the National Emergency Medicine PAC and ACEP's Medical Legal Committee. Dr. Broida is a nationally recognized consultant for improving ED operations and is Director of Risk Management at Emergency Medicine Physicians, Ltd.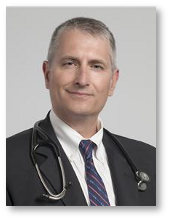 The purpose of the Emergency Physician Advocacy Award is to recognize outstanding leadership in advocacy efforts on behalf Emergency Medicine. The recipient of this award will have engaged in advocacy efforts at local, regional, and/or national levels.
Dr. Michael Phelan has been tireless in such advocacy efforts, especially on behalf of Emergency Medicine patients. He has pursued this advocacy in a number of ways, including health policy and research into advancing measures of emergency department effectiveness.
Dr. Phelan serves on ACEP's Quality and Performance Committee, which evaluates and comments on national standards for emergency department patient care. As a member of ACEP's Quality and Patient Safety Section, he has worked on chief-complaint-based quality indicators and emergency department hand-off projects. Thanks to his influential work at the national level, he has been asked to serve as a technical expert for the Measure Application Partnership. His efforts have led to improvements in measuring emergency department performance, including a now-nationally recognized quality metric.
Dr. Phelan was nominated for the Emergency Physician Advocacy Award by his colleague, Dr. Steven Dorsey, who praised his growth as a physician and advocate for patient care. Dr. Phelan holds a joint appointment in the Cleveland Clinic's Quality and Patient Safety Institute as a medical director where he helps manage the Cleveland Clinic's relationship with the National Quality Forum, a not-for-profit, nonpartisan, membership-based organization that works to catalyze improvements in healthcare.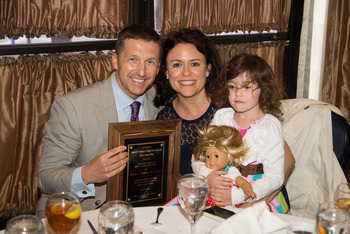 The Emergency Physician Medical Education Award was established to recognize contributions to education in the field of Emergency Medicine. The honor is bestowed upon an emergency physician who will have exhibited exemplary teaching skills, implemented an exceptional educational program, and/or developed an innovative teaching model.
Dr. Michael Policastro has been tireless in his commitment to educating other emergency physicians and emergency care providers. His diligent work has kept his colleagues on the cutting edge of Emergency Medicine, has changed his group's practice, and improved patient care in a number of ways.
Dr. Policastro regularly teaches and mentors medical students, nurses, residents, and advanced practice providers. In addition to his popular lectures on wide-ranging topics, this dedicated emergency physician is known for making the time to teach and guide at all hours of the day, even when others are not available. His passion for teaching extends to pre-hospital care as well, as he has taken on the responsibility of educating his physician group's community pre-hospital and EMS personnel.
In the letter nominating Dr. Policastro for the Emergency Physician Medical Education Award, Chief Clinical Officer of QESI, Dr. Phillip Oblinger, praised Dr. Policastro's efforts, saying, "In over 30 years in the practice of Emergency Medicine, I have seen few teachers like Dr. Policastro… He is truly dedicated to the education of our current and future generations of emergency physicians."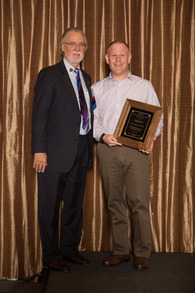 The Emergency Physician Leadership Award was established to recognize outstanding leadership in Emergency Medicine and to the Chapter. The honoree will have served as a role model to colleagues and/or chapter members, and his or her personal leadership attributes should include, but are not limited to: inspiration, innovation, teamwork, consensus-building, and service.
Dr. Gary Katz, the first recipient of the Emergency Physician Leadership Award, has been indispensable to the leadership of Ohio ACEP. He has been actively involved with the Chapter as a member of the Board of Directors, Chair of the Leadership Development Academy, and as President for two terms.
His service to ACEP, both nationally and in Ohio, has focused on many of the most important issues facing Emergency Medicine. But Dr. Katz is also known for his interest in seeking out and developing the next generation of physician leaders, an interest that drove his close involvement in Ohio ACEP's Leadership Development Academy.
His strong belief in the importance of physician advocacy is shown by his willingness to engage often with policymakers, both at the Ohio Statehouse and on Capitol Hill in Washington, DC, and to mentor other physicians in the art of effective advocacy.
Nominated by Ohio ACEP Past President, Dr. Thomas Lukens, and several others, Dr. Katz has served with distinction on National ACEP Council, is the recipient of the Council Horizon Award, and was named one of ACEP's Heroes of Emergency Medicine.
Ohio ACEP congratulates Drs. Robert Broida, Michael Phelan, Michael Policastro, and Gary Katz on their well-deserved honors!