Contact Us

Ohio ACEP
3510 Snouffer Road, Suite 100
Columbus Ohio 43235
Phone: (614) 792-6506
Toll Free: (888) 642-2374
Fax: (614) 792-6508
E-mail: info@ohacep.org
Click here to access hotel airport and taxi information.
Staff
Ohio ACEP has a state office centrally located in Columbus, Ohio. Staff members are readily available to assist in answering your questions regarding emergency medicine education, legislation, advocacy, upcoming ACEP seminars and conferences, and many of the top current issues affecting emergency medicine personnel.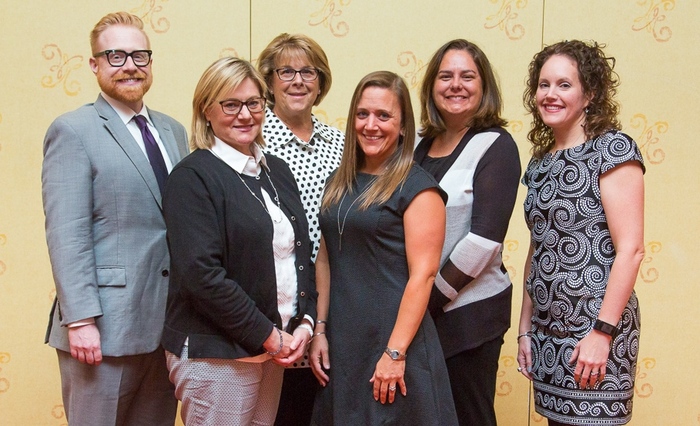 Ohio ACEP Staff (L-R) Justin Spicer, Cindy Rousey, Laura Tiberi, MA, CAE, Stephanie Posey, Kelley Shively, MA, and Holly Dorr, MBA, CAE.
| | |
| --- | --- |
| Executive Director | Deputy Executive Director |
| Education & Meetings Coordinator | Member Engagement & Leadership Programs Director |
| Policy & Communications Manager | |