ITLS Ohio is a Chapter of International Trauma Life Support.
The purpose of ITLS Ohio is to advance formalized pre-hospital trauma education and to represent the interests of Ohio's pre-hospital providers.


Latest News
Saturday, June 12, 2021
ITLS Ohio friend and supporter to be remembered. (Click headline for more information)
It is with sadness that we report the passing of one of ITLS Ohio's biggest supporters and friends, MaryAnn Forrester, who passed away on January 26, 2021 after a battle with cancer. (Click headline for more information)
This program for the administration of the COVID-19 vaccine by Ohio EMS personnel contains training elements provided by the Centers for Disease Control and Prevention and is provided by Ohio EMS as a resource. Click headline for more information.
view all news
EMS Star of Life Awards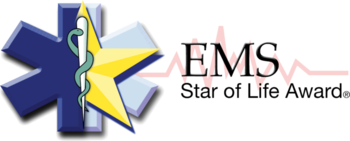 EMS Stars Ceremony POSTPONED

EMS Stars Announcement:
After careful consideration, and in light of the ongoing Coronavirus (COVID-19) pandemic, we are postponing the EMS Star of Life Awards Program previously scheduled for May 20, 2020. We hope to reschedule sometime in September which will enable us to provide the ceremony that our providers deserve in a safe environment. We are heartbroken and know this is a very challenging time for everyone, and appreciate your understanding and support.
We remain excited to host the EMS Star of Life Awards ceremony later this year and will get back to you with more information on specific dates in the coming weeks.
Thank you to all who are on the frontlines of this pandemic and please stay safe!