Complete Story

10/27/2015
State Announces OARRS Software Integration Initiative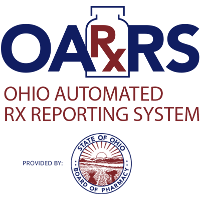 On Monday, October 26, Gov. John Kasich announced a $1.5 million a year investment to integrate the Ohio Automated Rx Reporting System (OARRS) into electronic medical records and pharmacy dispensing systems across Ohio. This integration initiative is designed to quickly provide a patient's OARRS report within the software already being used by the prescriber and/or pharmacists.
It is hoped that integrating OARRS—the state's prescription drug monitoring program—with existing software systems will allow prescribers and pharmacists to help prevent opiate abuse while also making OARRS simpler to use.
Gov. Kasich's announcement comes on the heels of the new OARRS website launch earlier this month.
For more information, including guidance on integrating OARRS into your current medical records and/or pharmacy dispensing software, check out the Integration Resources Page on the OARRS website.
---